Delivery of heavy liP and overweight/sized cargo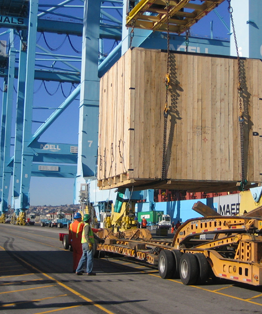 SCCT has accumulated a vast store of large industrial equipment transport know-how, and handles a variety of heavy cargo items such as transformer plants, industrial equipment, petrochemical plants and railcars. We handle a broad range of such work, including the use of special large vehicles for heavy cargo transport, with the key points being safety and quality.
House hold goods and personal effects packing. Our ability to provide household transportations and office relocations to clients, seamlessly, on time and within budget, is the result of extensive experience in the moving business.