Freight forwarding – import and export (Air, sea, land) & chelator flight, Freight forwarding Local & worldwide Door to Door service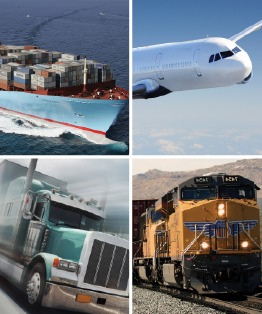 To bridge the complex, competitive divide between the delivery of products, from source to end-destination, for quick sale thereof, requires
extensive experience and specialist knowledge that ensure that logistics and all commercial and statutory documentation satisfy international trade requirements. As a freight forwarder, SCCT is an expert and experienced "know-how" partner in commercial matters, modes of transport, import and export processes and regulations, as well as the most effective route planner from supplier to delivery destination. This service is provided from a single service point and executed and supported by specialised and dedicated teams and staff that ensure your peace of mind.